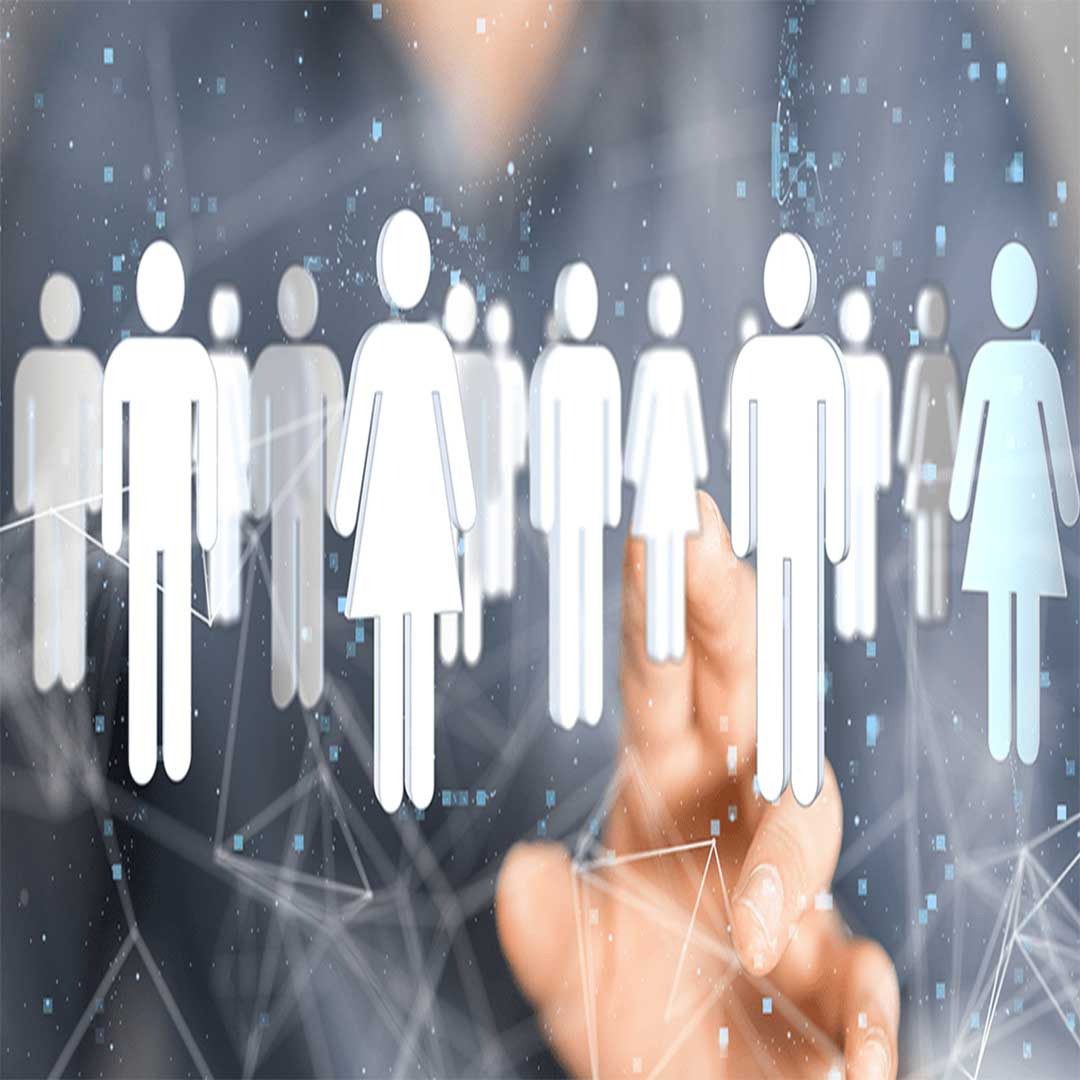 The Week In Review: April 2 – April 8
April 11, 2023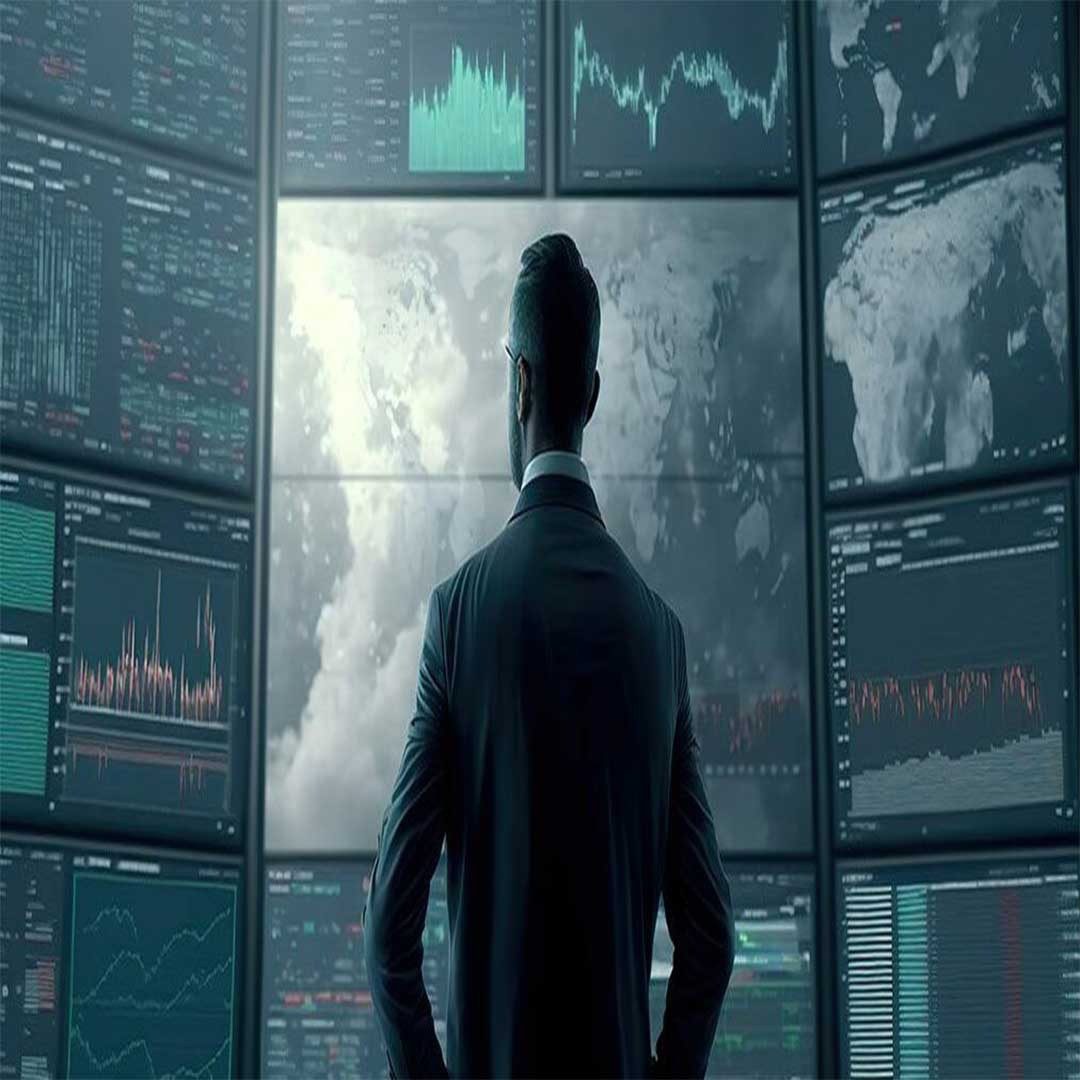 The Week In Review: April 16 – April 22
April 25, 2023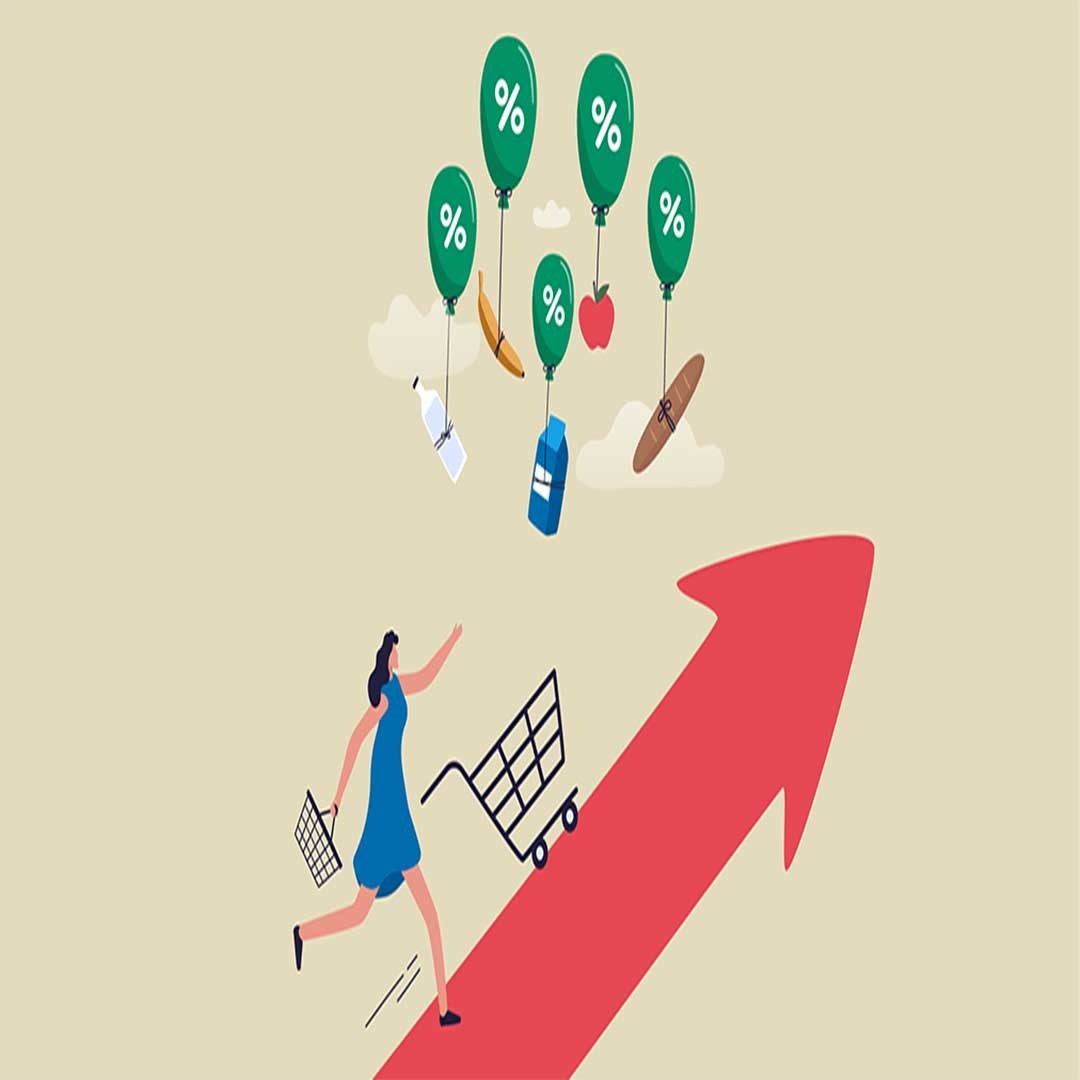 Inflation recedes a bit more than expected
The latest inflation numbers are in — and they're better than expected. The consumer price index (CPI) report was released last week, revealing prices went up 5% year over year in March. It's the slowest pace since May 2021, and the news bumped up the major indexes after the report's release Wednesday morning.
The party was short-lived, however. Markets came back down to earth a few hours later, following comments from Federal Reserve Bank of Richmond President Thomas Barkin, who said "there is still more to do" to calm inflation. (Those Fed officials really know how to ruin a good time, don't they?)
Thursday brought further encouraging inflation news, with the producer price index (PPI) declining by 0.5% in March. It's the first decrease since the height of the pandemic shutdowns in April 2020. Producer prices were up 2.7% year over year in March.
Does this mean the Fed will definitely pause interest rate hikes at its May meeting? It's possible, but with inflation at 5% and employment holding strong, the door is still open for the Fed to consider another increase.
In related news, the International Monetary Fund (IMF) said U.S. economic growth will slow this year, prompted by tighter bank lending following bank failures in early 2023. The IMF said banks' lending capacity will decline by at least 1%, due to the fall in bank stocks' value. The lending reduction could impact U.S. gross domestic product (GDP), which the IMF still expects to expand by 1.6% this year.
Earnings season is upon us
---
Last Friday was the unofficial start of quarterly earnings season. JPMorgan Chase, Wells Fargo and Citigroup kicked things off, with all three exceeding consensus estimates despite banking industry turmoil and troubles in the first quarter. Analysts are forecasting an earnings drop of 6.5% for S&P 500 companies.
Coming This Week
---
It's a light week as far as data goes. We'll hear from more Fed officials, who will hopefully give us additional insight into the Fed's possible actions at its May meeting.
How's the housing market doing? We'll get several pieces of data from that industry this week, including home builder confidence (Monday), housing starts and building permits (Tuesday) and existing home sales (Thursday).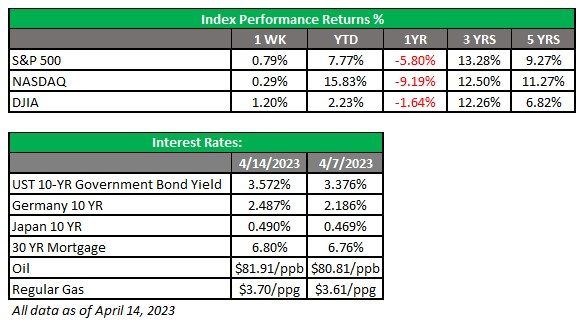 AE Wealth Management, LLC ("AEWM") is an SEC Registered Investment Adviser (RIA) located in Topeka, Kansas. Registration does not denote any level of skill or qualification. The advisory firm providing you this report is an independent financial services firm and is not an affiliate company of AE Wealth Management, LLC. AEWM works with a variety of independent advisors. Some of the advisors are Investment Adviser Representatives (IAR) who provide investment advisory services through AEWM. Some of the advisors are Registered Investment Advisers providing investment advisory services that incorporate some of the products available through AEWM.
Information regarding the RIA offering the investment advisory services can be found on https://brokercheck.finra.org/.
Investing involves risk, including the potential loss of principal. No investment strategy can guarantee a profit or protect against loss in periods of declining values.
The information and opinions contained herein, provided by third parties, have been obtained from sources believed to be reliable, but accuracy and completeness cannot be guaranteed by AE Wealth Management.
This information is not intended to be used as the sole basis for financial decisions, nor should it be construed as advice designed to meet the particular needs of an individual's situation. None of the information contained herein shall constitute an offer to sell or solicit any offer to buy a security or insurance product.
4/23-2825836-3