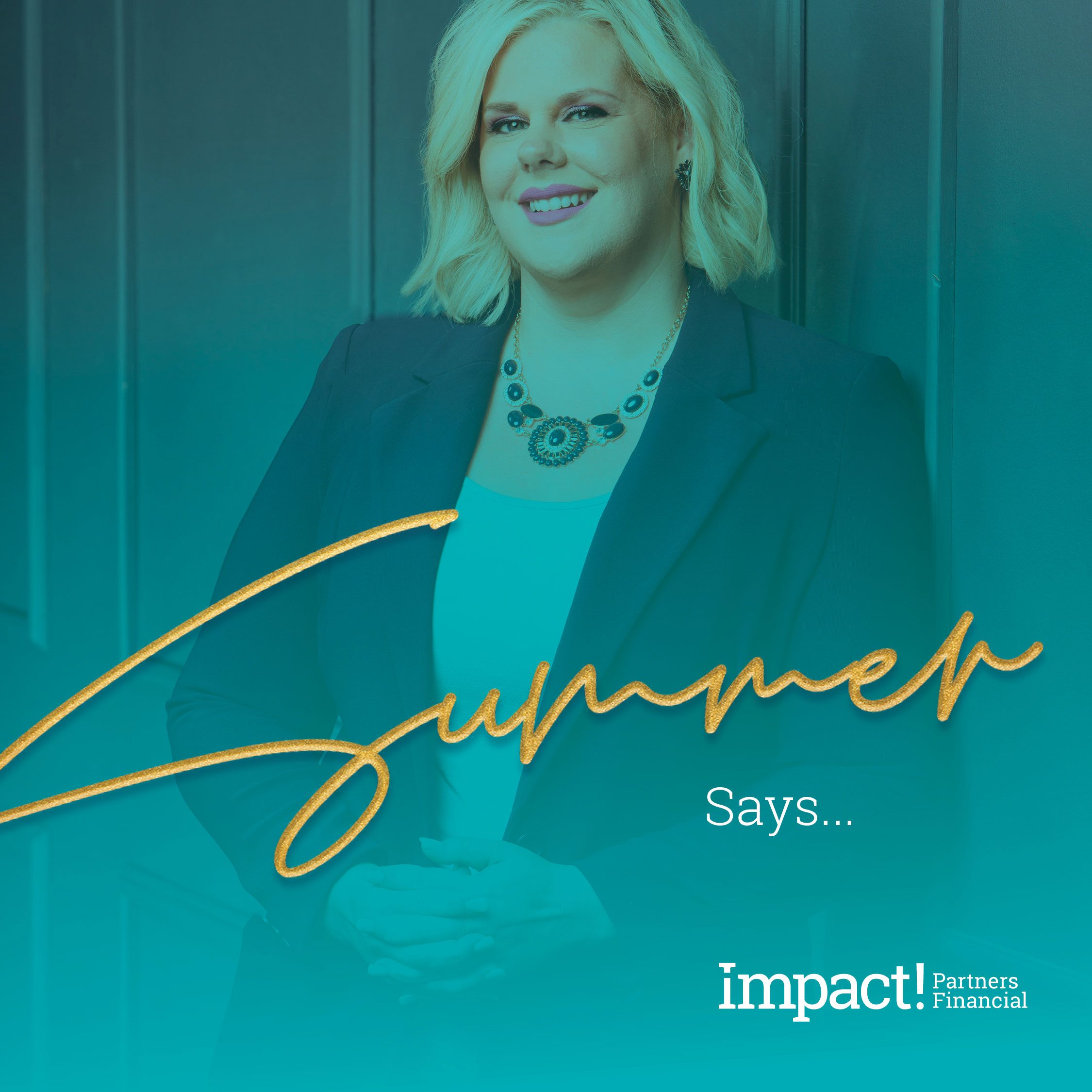 Summer Says: How can I pay as little tax as possible for my retirement?
January 13, 2023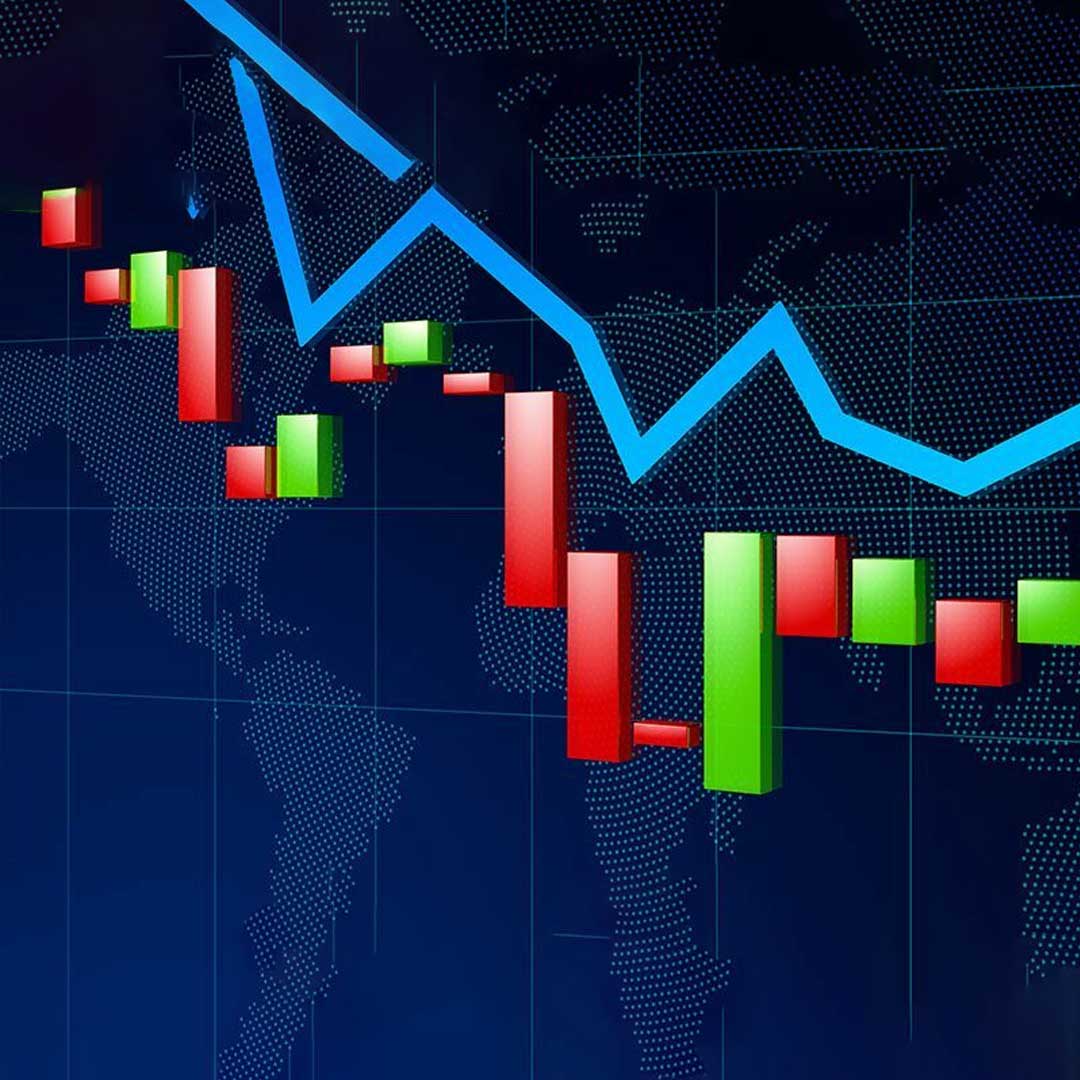 The Week In Review: Jan 15- Jan 21
January 24, 2023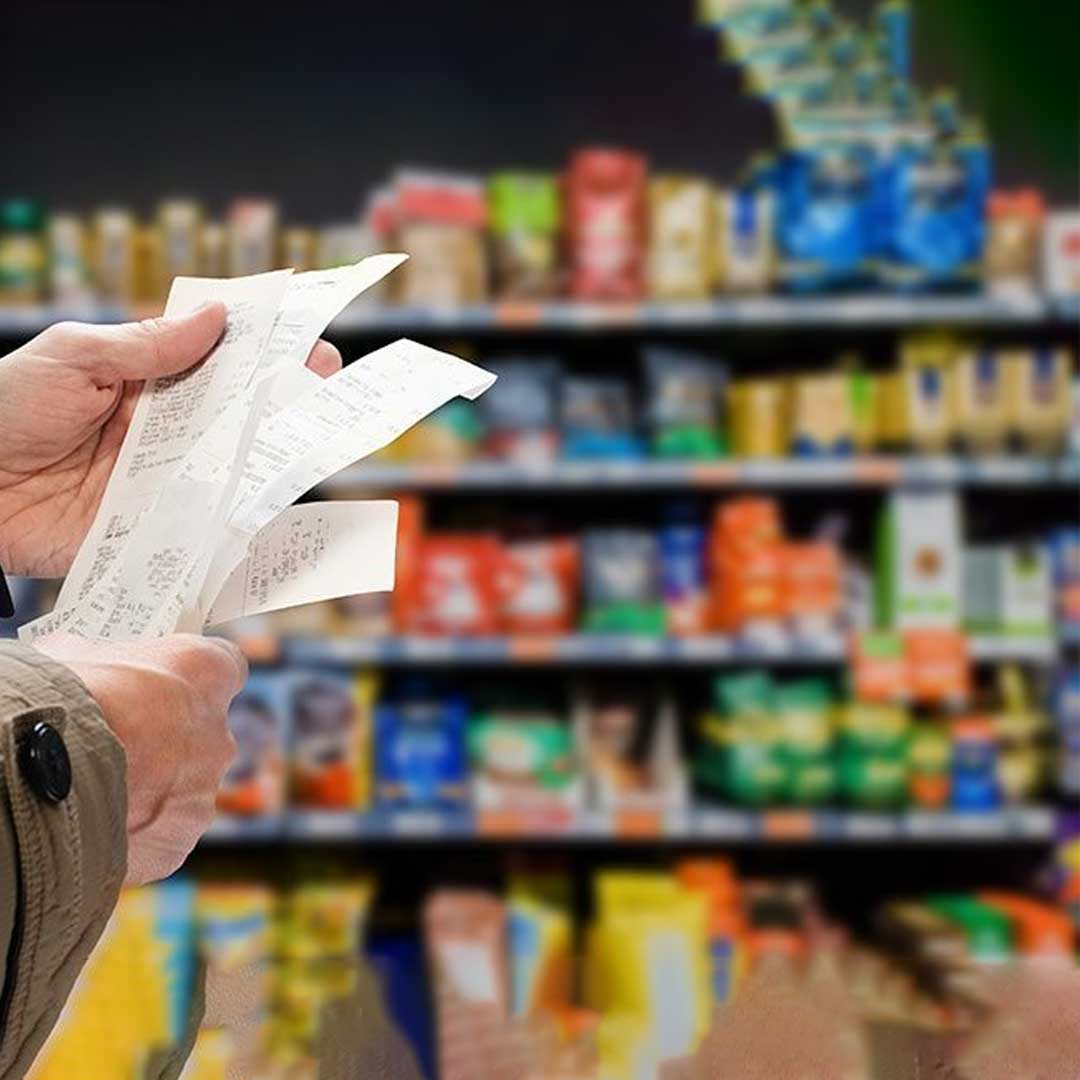 Inflation is lower — but still stubbornly high
Markets were eagerly awaiting the latest Consumer Price Index (CPI) number last Thursday to see if inflation is continuing to decline. The good news: It is. The bad news: Not very quickly. The headline number (the year-over-year comparison encompassing all items) declined from 7.1% in November to 6.5% in December. But the core number, which excludes food and energy and is more closely watched by the Federal Reserve, dipped only slightly from 6% to 5.7%.
Inflation peaked last summer, but we're still sitting at 6.5% — a pretty slow decline considering the Fed's aggressive actions over the past 10 months. Concerns remain that the Fed has botched its chance at engineering a soft landing and has overshot the runway. The cumulative effect of the rate hikes possibly has yet to be fully felt. In its zeal to put a significant dent in inflation, the Fed has knocked out the housing market and is intent on seeing wages and employment stop growing. In order to lower inflation, you need to slow the economy as well as people's ability and desire to spend. That hasn't happened yet, and there is some fear we will see a lot of folks' personal economy go to zero when they are laid off. Laying off workers is unpleasant, and most companies are unwilling to do so until they don't have a choice. The Fed is hell-bent on lowering wage growth, and in Chair Jerome Powell's own words, the process will be "painful." There isn't a lot of ambiguity in that description.
As we move into earnings season, fourth-quarter earnings will be strained. This will put more pressure on the stock market and companies' ability to generate profits, so they will be forced to cut costs, which will ultimately lead to layoffs. The process could be prolonged in light of the persistent labor shortage, making it difficult to find qualified employees. Companies will be reluctant to let go of hard-to-find workers (who incidentally are driving wage pressures) but eventually they will succumb. Will the Fed recognize this or keep piling on with rate hikes and leave us in a deeper hole than necessary? The Fed's reliance on stale data will lead to ongoing rate hikes and needlessly create a deeper recession.
Ground halt
---
For the first time since 9/11, all U.S. aircraft were grounded last Wednesday. Not because of a terrorist, but because the Notice to Air Missions (NOTAM) system crashed. The NOTAM system sends pilots vital information they need to fly, such as information on surface conditions of landing runways, taxiways and aprons. A corrupt file took the system and its backups down, and it took hours to find and correct the issue. Meanwhile, thousands of flights were delayed or canceled, prolonging the misery many air travelers experienced over the holidays.
The predictability of this failure caused shouts of outrage and many questions about how this can happen, the age of the systems, why infrastructure funds have not been used to upgrade the systems, etc. There were even calls to privatize the air traffic control process like they did in Canada (although Canada experienced a similar, briefer outage on Wednesday as well).
These types of situations serve as a reminder that money from the government is not necessarily the elixir politicians want us to believe. All it does is prop up bloated and antiquated ways of doing things. Think about this: Many of the systems air traffic controllers use were put in place in the 1990s. How much has technology changed over the past 30 years? Innovation will be what leads us to a better world, not more government spending. A ton of money has been allocated to air travel since 9/11, yet we are nowhere near where we should be. Shame on us.
Coming This Week
---
We will hear from multiple Fed speakers this week. Fed comments have been affecting markets the past few weeks as investors try to gauge when the Fed will slow down or pause rate hikes. Comments have sparked market rallies and market fizzles during otherwise mundane speeches and Q&As. However, the guidance has been consistent: Expect higher rates to remain elevated for longer than markets currently anticipate.
The Producer Price Index (PPI) number for December will be released on Wednesday. It's expected that PPI will decline mostly on lower fuel costs.
We'll also get the latest data on retail sales, mortgage applications and business inventories on Wednesday. Mortgage applications should start to pick up as rates have fallen for the first time in a while. Retail sales should show strength as the holiday season was a fairly strong one for retailers.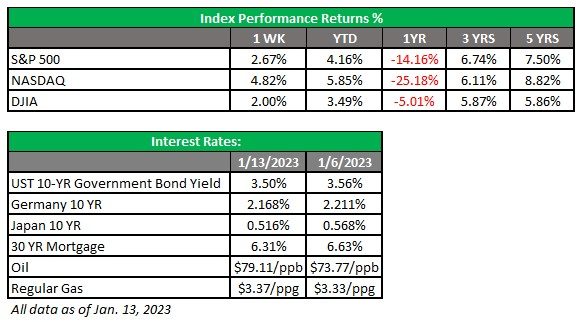 AE Wealth Management, LLC ("AEWM") is an SEC Registered Investment Adviser (RIA) located in Topeka, Kansas. Registration does not denote any level of skill or qualification. The advisory firm providing you this report is an independent financial services firm and is not an affiliate company of AE Wealth Management, LLC. AEWM works with a variety of independent advisors. Some of the advisors are Investment Adviser Representatives (IAR) who provide investment advisory services through AEWM. Some of the advisors are Registered Investment Advisers providing investment advisory services that incorporate some of the products available through AEWM.
Information regarding the RIA offering the investment advisory services can be found on https://brokercheck.finra.org/.
Investing involves risk, including the potential loss of principal. No investment strategy can guarantee a profit or protect against loss in periods of declining values.
The information and opinions contained herein, provided by third parties, have been obtained from sources believed to be reliable, but accuracy and completeness cannot be guaranteed by AE Wealth Management.
This information is not intended to be used as the sole basis for financial decisions, nor should it be construed as advice designed to meet the particular needs of an individual's situation. None of the information contained herein shall constitute an offer to sell or solicit any offer to buy a security or insurance product.
1/23 – 2659492-3