To make a dramatic lasting personal and emotional Impact! in the lives of our clients, their families and loved ones, and anyone we come into contact with, so that we can make our own dent in the universe.
Will a recession rob your retirement?
While the economy is largely unpredictable, your retirement income doesn't have to be. By getting a clear picture of where your finances stand and creating a plan that takes worst-case scenarios into account, you can feel confident about retirement — even in a recession.
Impacting Community

Building community is important to us at Impact! Partners Financial. We value the opportunity to serve the community, whether we're helping our clients with trusted information and resources, or connecting with individuals.
Learn more about our up-and-coming events throughout the year.
IMPACTING OUR CLIENTS' FUTURE!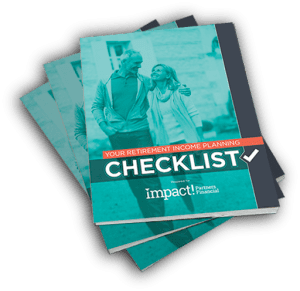 Have you considered the impact of inflation on your retirement?
Download this guide to learn more about the most common questions regarding Retirement:
When Should I Start Social Security?
How Long Will My Money Last?
How Will I Pay for Medical Costs?