Retirement Planning
Planning for retirement starts with knowing your retirement goals and knowing how long you have to meet them.
Our advisors will help design the financial strategies to put you in the driver's seat to help advance you towards your retirement dreams. Living a financially stress-free life during retirement is everyone's goal. Whether you're two months from retiring or you're 10 years away, we want to help you get financially ready for that chapter in your life. Impact! Partners Financial offers a suite of retirement planning services to help you achieve your retirement dreams.
---
Retirement Income Strategies
Tax Planning Strategies
Optimize Social Security
---
Wealth Management
You've worked hard for your money and you were disciplined enough to safeguard your nest egg.
Impact! Partners Financial helps protect your investment and help find ways to grow it. Our advisors help find the paths to scale growth while exploring potential low risk positioning designed to help protect your wealth. Through comprehensive analysis, risk assessment and appropriate tax exposure, we will customize a financial strategy designed to meet your long term goals. Monitoring the performance of your money is a key to managing its growth.
Our 4-step Retirement Blueprint includes:
---
DISCOVER
BLUEPRINT
IMPLEMENT
MONITOR
---
Tax Planning Strategies
Poor tax exposure can be one of the most costly mistakes one makes when planning for the future.
Don't let Uncle Sam be the main beneficiary of your hard earned dollars. Impact! Partners Financial can help identify tax strategies that potentially reduce your tax burden. We help you take advantage of the tax codes to potentially reduce your tax exposure and benefit your nest egg.
---
Medicare Supplement
Healthcare is essential to living your best life.
Impact! Partners Financial helps you navigate the insurance terrain and finds the coverage that meets your needs. Whether it is Part A or Part B or an all-inclusive package, we will discover the plan that is right for you.
---
Long Term Care Planning
Long term care is more a reality today than it has ever been.
For retirees, what does that mean? It means that most likely a good majority of seniors who need healthcare will be more reliant on those services as they age. Professional home care can be a costly expense and if you are not prepared for those expenditures, it can erode your savings. At Impact! Partners Financial, planning for long term care is a delicate service and we can help provide you with a host of options to consider.
---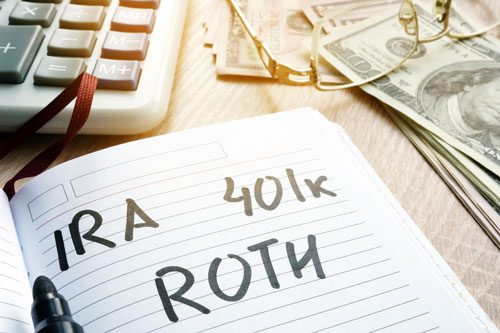 401K & Employer Sponsored Plan Rollovers
Transitioning to a new employment opportunity will prompt you to move your retirement plans.
Overlooking this task can lead to unexpected tax penalties as well as an array of accounts to keep track of. The reality is if you are leaving an old job for a new one or retiring, you still need to decide on what to do with the money you've saved during your last employment. We can help make the task of transitioning accounts easy. Our advisors will walk you through the steps and help you move the funds between accounts, including rollovers.
Please remember that converting an employer plan account to a Roth IRA is a taxable event. Increased taxable income from the Roth IRA conversion may have several consequences including (but not limited to) a need for additional tax withholding or estimated tax payments, the loss of certain tax deductions and credits, and higher taxes on Social Security benefits and higher Medicare premiums. Be sure to consult with a qualified tax advisor before making any decisions regarding your IRA.
---
Estate & Legacy Planning
Who are we, if not measured by the Impact! we have on others?
How do you wish to be remembered? Impact! Partners Financial helps you put a plan in place to make the answer to that question a reality. We help you protect your legacy by helping you plan and provide a financial future for your loved ones. Planning for retirement can be a daunting task. But it doesn't have to be. Impact! Partners Financial wants to do all of the heavy lifting. We can help make you financially ready for that chapter in your life.
---